Despite the ongoing global pandemic, homeowners in the United States have continued to see positive equity gains over the past 12 months. According to CoreLogic's Home Price Index, average home prices are 4.3% higher than they were a year ago. This means that homeowners have seen an increase in the value of their homes, even during the pandemic. The increase in home prices is due to a combination of low mortgage rates and a lack of homes available on the market. As the economy slowly begins to reopen, it will be interesting to see how this trend will continue in the coming months.
While that's the national number, if you want to know what happened over the past year in your area, look at the map below from CoreLogic: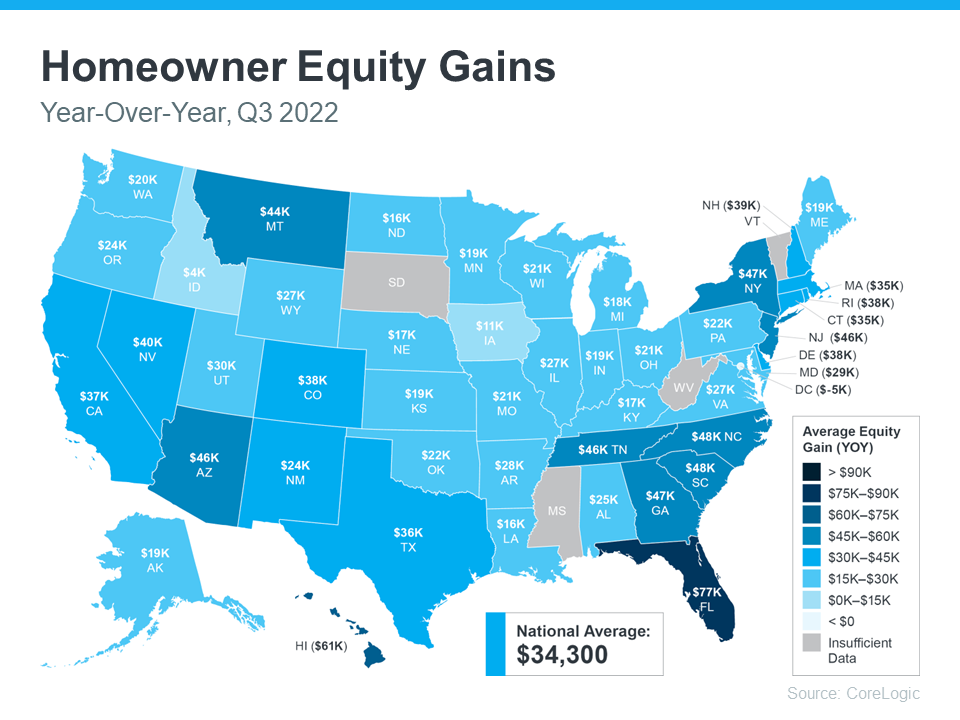 Why This Is So Important Right Now
While equity helps increase your overall net worth, it can also help you achieve other goals, like buying your next home. When you sell your current house, the equity you've built up comes back to you in the sale, and it may be just what you need to cover a large portion – if not all – of the down payment on your next home.
So, if you've been holding off on selling because you weren't sure what the headlines meant for your bottom line, rest assured you've still gained equity in recent years, and it can help fuel your move.