Essential Steps to Follow When Building Your Own Home
Posted by Brandon Spinner on Tuesday, January 31, 2023 at 9:23:53 AM
By Brandon Spinner / January 31, 2023
Comment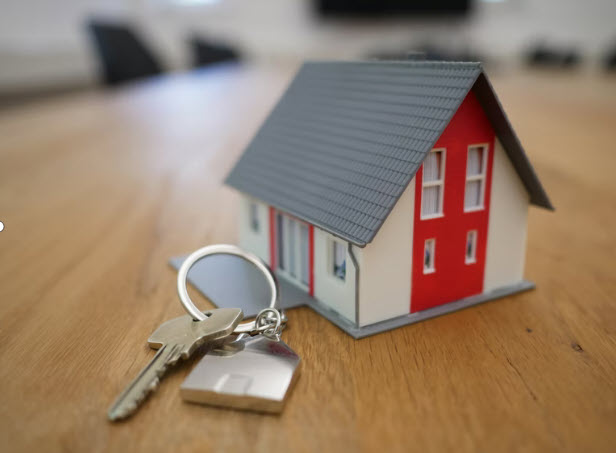 Essential Steps to Follow When Building Your Own Home
The housing market is hotter than ever as more people are looking to buy a house where they can see their family grow and thrive. While there are plenty of properties to go around, many folks opt to instead build a brand new house from the ground up so they can choose every aspect, from the flooring to the square footage. Here's a guide from The Property Exchange Group to help you out.
Find a Lot
The first thing that you need to do is find a lot or a piece of land where you can build your house. Sometimes, you can choose from existing lots or you can build a house in a brand new place. If you need the land cleared, for instance if it has a mobile home, enlist a service to help you. When looking for land, it is a great idea to gain the services of an experienced realtor who can walk you through the process.
When speaking to your realtor, make sure to ask them any questions you have on your mind, including if they have ever worked with a client on a custom build before and how the process will work. You should also ask them if a client has ever filed a complaint against them and get references so you know you are working with the best agent.
Designing Your New Home
Now that you have secured the land that you need to build upon, it is time to start thinking about how you want your house to look and the attributes that will make it great. Start by considering the square footage. Think about how many rooms you will need. If this house is for a large family then you will need plenty of area to give everyone in the family their personal space. Plus, you will need to consider how many bathrooms and powder rooms should be in the home.
While you are thinking about that, also consider the specific layout of your home. Many people are choosing to have an open-concept interior while others like the traditional style where walls separate every room. Depending on if others are living with you, that may work if you need a home office space with lots of light as well, but you may prefer more privacy. If you need advice, talk to your realtor or an architect.
Budget and Timeframe
You will also need to think about the budget for this build. Unless you are paying cash, you'll need a home loan, though it will not be a conventional mortgage. It's important to find a lender to work with on the front-end in order to establish your budget. Although you may want five bedrooms and four bathrooms, you will need to crunch the numbers to determine if that is something you can afford. If you don't have the money you need now, then you may want to hold off and rent until the time is right.
The timeline is a similar issue. Building a house is not something that can be completed overnight, so will you have a place to stay until the home is complete? You'll want to sort that out before you move forward.
Hire a Contractor
Once you have all the details in order, you will want to find a contractor that can turn your plans and your dreams into a reality. There are several ways that you can find potential contractors. The easiest way is to consult your family and friends and ask if they know a builder that they recommend for your new home. If they don't know anyone, then start doing some research online.
A general contractor will subcontract out all the necessary specialized work that goes into building a house. They'll hire the right electricians, framers, and HVAC installers as needed. While they may bill the general contractor, they could bill you directly instead. Nowadays, software for HVAC invoicing, for example, means that estimates are more accurate. It also means you'll get your bill faster.
Regardless of the contractor you choose, having good communication between you and the contractor is necessary for a successful outcome. Ensure that all communication between parties is clear and well-defined. It's a good idea to follow up conversations with an email, both to clarify the discussion and document anything relevant. 'Talk is cheap' says the expression. Don't let a costly misunderstanding develop due to poor communication.
When you do, make sure to search their website or look online for reviews from previous customers and ensure that they have a good reputation. Once you filter out your favorite options, contact those contractors, tell them what you are trying to build, and get a price quote so you can ensure that you can afford their services.
In the end, building a new home from scratch will take extra work, but the result will be well worth the effort.
For a client-focused real estate experience in New Jersey or Pennsylvania, contact The Property Exchange Group today!