Take These Precautions During Your Home Renovation
Posted by Brandon Spinner on Tuesday, January 10, 2023 at 12:20:17 PM
By Brandon Spinner / January 10, 2023
Comment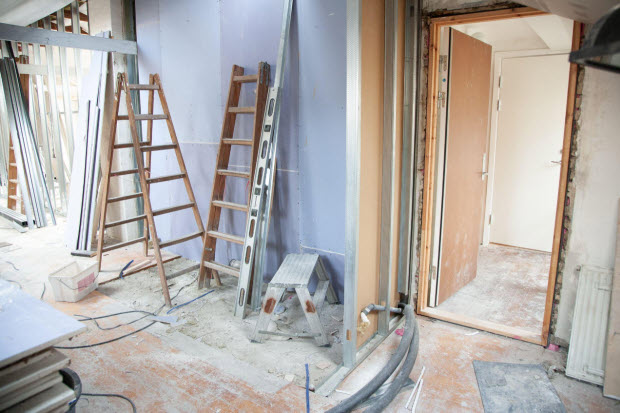 Take These Precautions During Your Home Renovation
Renovating your home and keeping costs in line or staying within a certain time frame can be challenging, whether you're tackling DIY jobs or working with professional contractors. From figuring out the best home project for your needs to making sure you and your family are safe during the entire process, your renovation will require a lot of careful decisions that may include research or the use of specialized tools to ensure that everything is done correctly. This guide will help you get started with confidence.
Make the most of your space
When considering which area of your home to renovate, it's a good idea to maximize the space by thinking about dual uses. For instance, you might give yourself the home office of your dreams but design it in a way that allows the space to double as a guest room. By utilizing the right furniture and storage solutions, you can turn one area into two great rooms in your home. Look for a sleeper sofa that will also be perfect for client meetings and an ottoman that doubles as storage. Add some light to the room with a full-length mirror that your guests will appreciate during their stay.
Choose your projects–and your contractors–carefully
When you know which area of your home will be getting a makeover, it's important to choose the projects that you'll be working on carefully. Making cosmetic changes is very different from projects that will affect things like electrical work, plumbing, or gas; these kinds of projects require a professional touch, and you should always call your local helpline to get safety information before digging in your yard whether it's a DIY job or not. When you're ready to choose a contractor, take the time to research their company, read customer reviews, and set up a consultation with them before signing a contract for their services.
Keep your home and your family safe
Once a home renovation project is started, it's important to take the necessary precautions to ensure that your property and family will be safe throughout. Keeping the air quality in good condition may be a priority if there will be dust, sawdust, and debris flying around, so you might invest in a quality air purifier, hang tarps to block off certain areas of the house, and provide foot coverings and masks for workers. You can also try to schedule the work to be done during times of the day when your children aren't home, especially if you have curious little ones who want to check out the work as it's being done. Don't forget to take security precautions, especially if you'll have a lot of new people coming and going from your home.
Invest in a home warranty for added protection
You've probably heard of a home warranty, which can cover breakdown repairs for things like your HVAC system, electrical and plumbing, and even appliances. But, is it worth it? For homeowners who are spending a lot of money on a renovation, a home warranty–which is a renewable, annual contract that picks up where homeowner's insurance leaves off–can absolutely be beneficial and will give you peace of mind where your budget is concerned. No matter how old your home is, having an added layer of protection will enable you to get through your renovation project without worrying about laying out money for repair costs on top of it all.
Taking on a home renovation project can be exciting and fulfilling, especially if you'll finally be getting something you really want, like a home office. By taking steps to maximize your new space and investing in a home warranty, you'll have peace of mind throughout the entire process.
Want to get in touch with the pros at The Property Exchange Group? Reach out to an experienced team member today.
Photo via Pexels