Fully integrated Website, CRM, & Lead Generation
---
The Property Exchange's website, www.njpropertyexchange.com, integrated CRM and built-in lead generation tools give you everything you need to stay in front of your sphere of influence and past clients as well as generate new business all in one system. Our website is beautifully designed with a luxurious look and easy for your clients to use. All listings from BrightMLS, South Jersey Paragon MLS and Cape May County MLS are posted here so you can be sure your clients will find all the most up-to-date listings.
---
The Property Exchange Group's advanced search tools set us apart from the competition, and can give you the edge you need to stand out in the crowded real estate market. We're constantly refining and enhancing these features to stay ahead of the curve and ensure that our agents have access to the best technology available.
Enhanced Search Features to Empower Your Clients
The Property Exchange Group's search tools separate us from our competitors and you from yours. We are always improving these features and keeping ahead of the curve.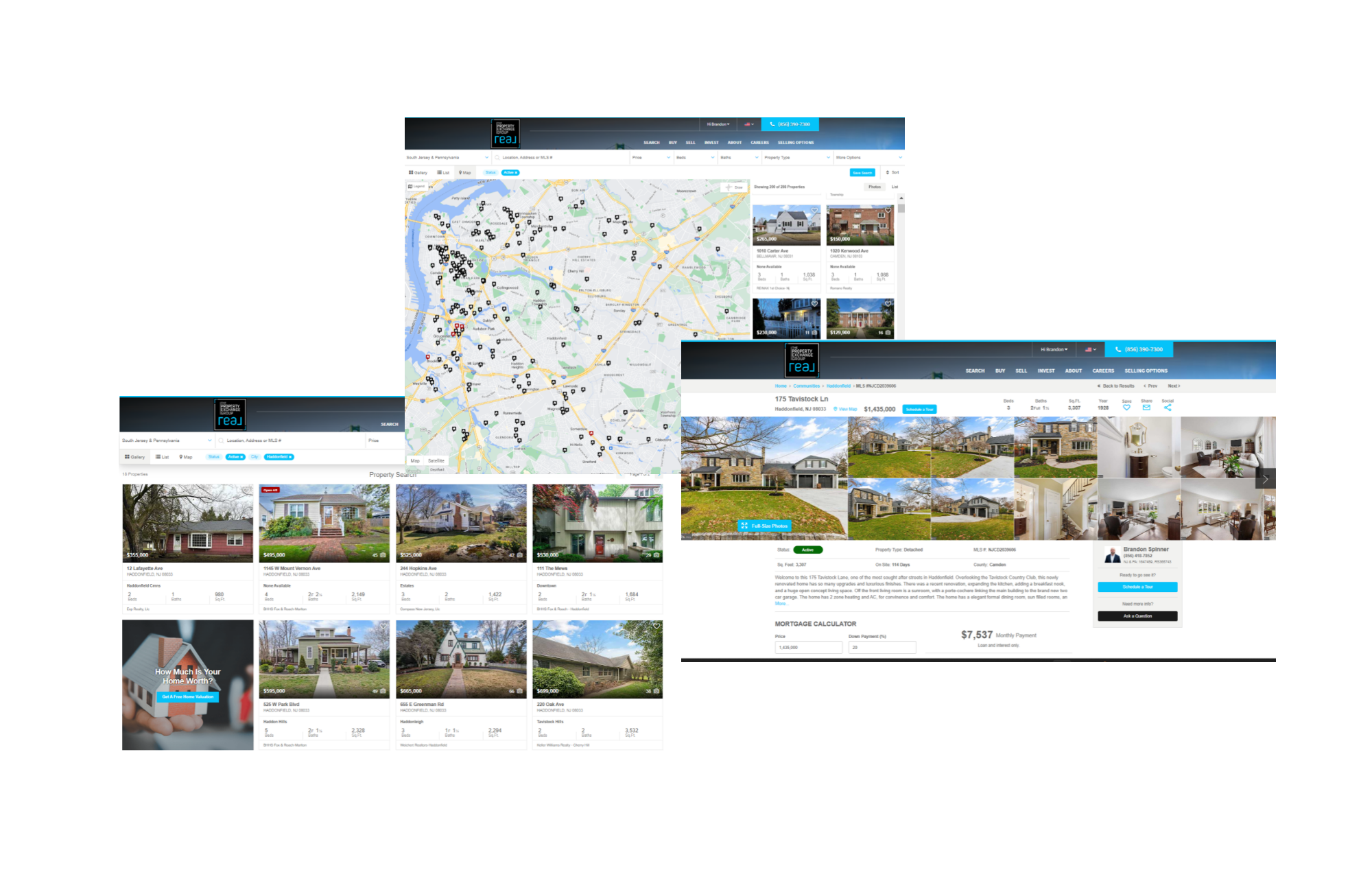 ---
Automated CRM Built For Your Business
At The Property Exchange Group, we provide tools that enable you to communicate effectively with your database. Our built-in automation takes care of following up on new leads and streamlines communication with your entire network, helping you grow your sphere of influence. Our systems are highly flexible and comprehensive, providing everything you need to move deals through your sales pipeline seamlessly, while our mobile app ensures that you can work on the go. Whether you're just starting out in real estate or you're a seasoned professional, our fully integrated CRM system can elevate your business. Join us today and experience the power of our tools for yourself.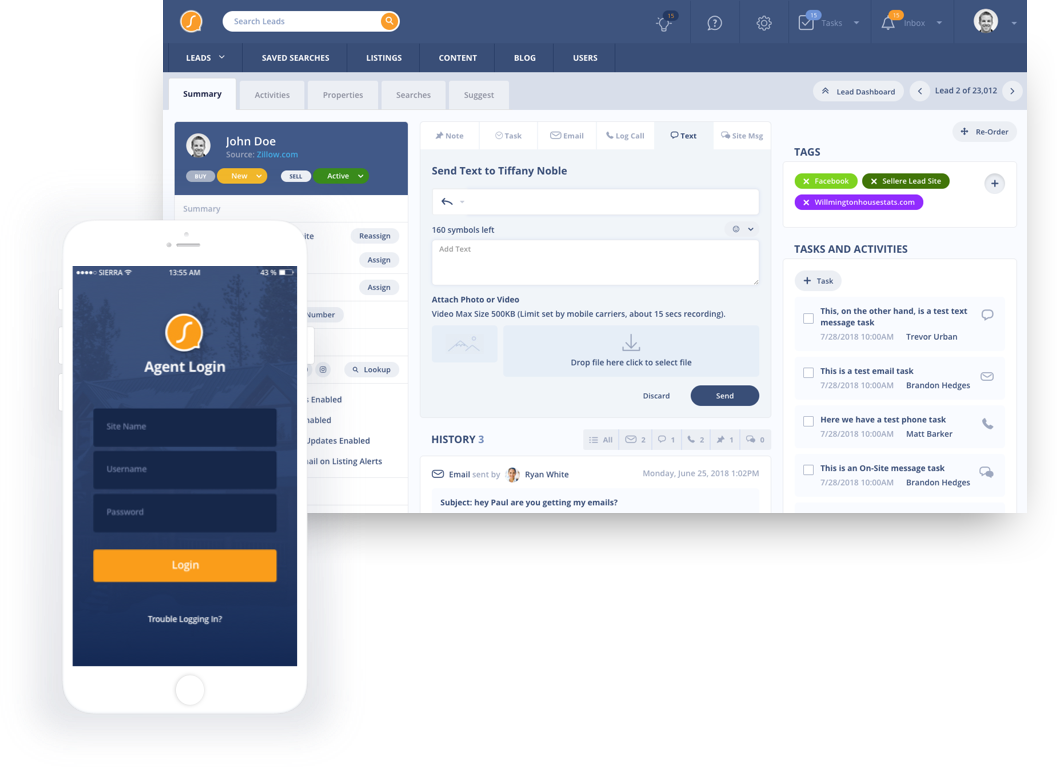 Action Plans - Assign fully automated follow-up plans that included any sequence of emails, texts, and ringless voicemail messages.
Dialer - Call any lead from the CRM or build custom call lists to dial through a group of leads in a single session.
Text Messaging - Manage text message conversations with leads and clients from a single platform on desktop and mobile and never lose track of a conversation.
Ringless Voicemail - Record and send ringless voice mail messages directly to leads and contacts and build them within fully automated action plans.
Mass Messaging - Send mass messages to your leads and contacts via email, text, or ringless voicemail.
Tags - Create a clear picture of any lead using tag combinations that can be used to build filters and organize your database.
Smart Filters - Build custom filters from an extensive list of advanced search criteria to dial into a specific group of related leads.
Activity Tracking - Track the communication and engagement activity within a simple to use dashboard and keep up with important conversations.
Search Activity - Get a clear picture of what your leads and contacts are searching for on your website, from every property viewed, saved, and shared.
Listing Alerts - Create custom listings alerts for your leads and contacts that trigger emails with new properties that meet their criteria.
Market Reports - Create custom market reports for each lead and contact in your database for an easy way to provide value automatically.
---
Lead Generation Your Way
At The Property Exchange Group, we know that generating leads online is critical to growing your business. That's why our fully integrated website and CRM help you generate and convert leads at a high level. With seamless information flow, you can work efficiently and effectively. Whether you're looking to capture new leads or nurture existing ones, our tools provide a range of options to help you achieve your goals.
---
Facebook Leads
Utilize the Facebook Marketing Tool integrated into your website and CRM to channel leads straight into your CRM. To convert these leads, leverage custom follow-up plans within the CRM or opt for our pre-built plans.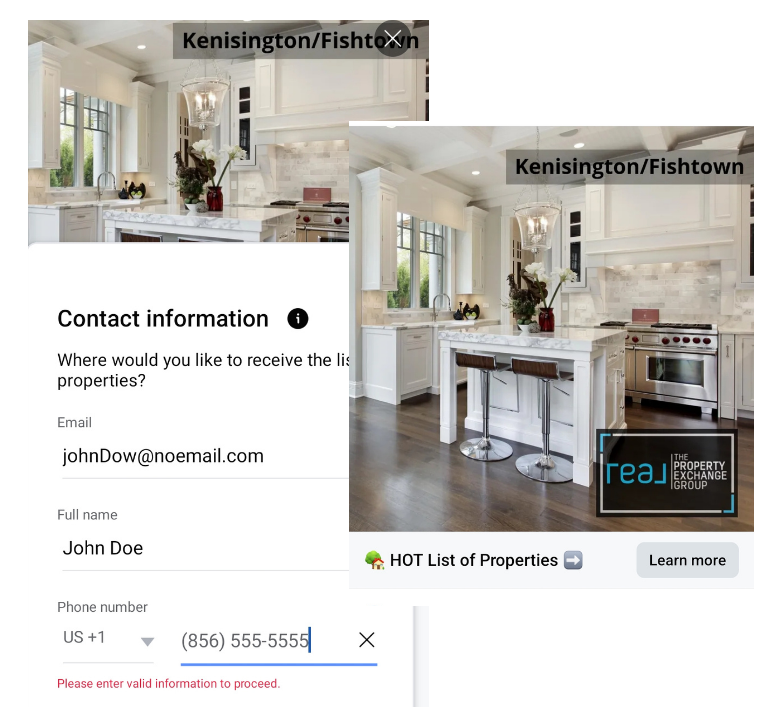 ---
Open House Leads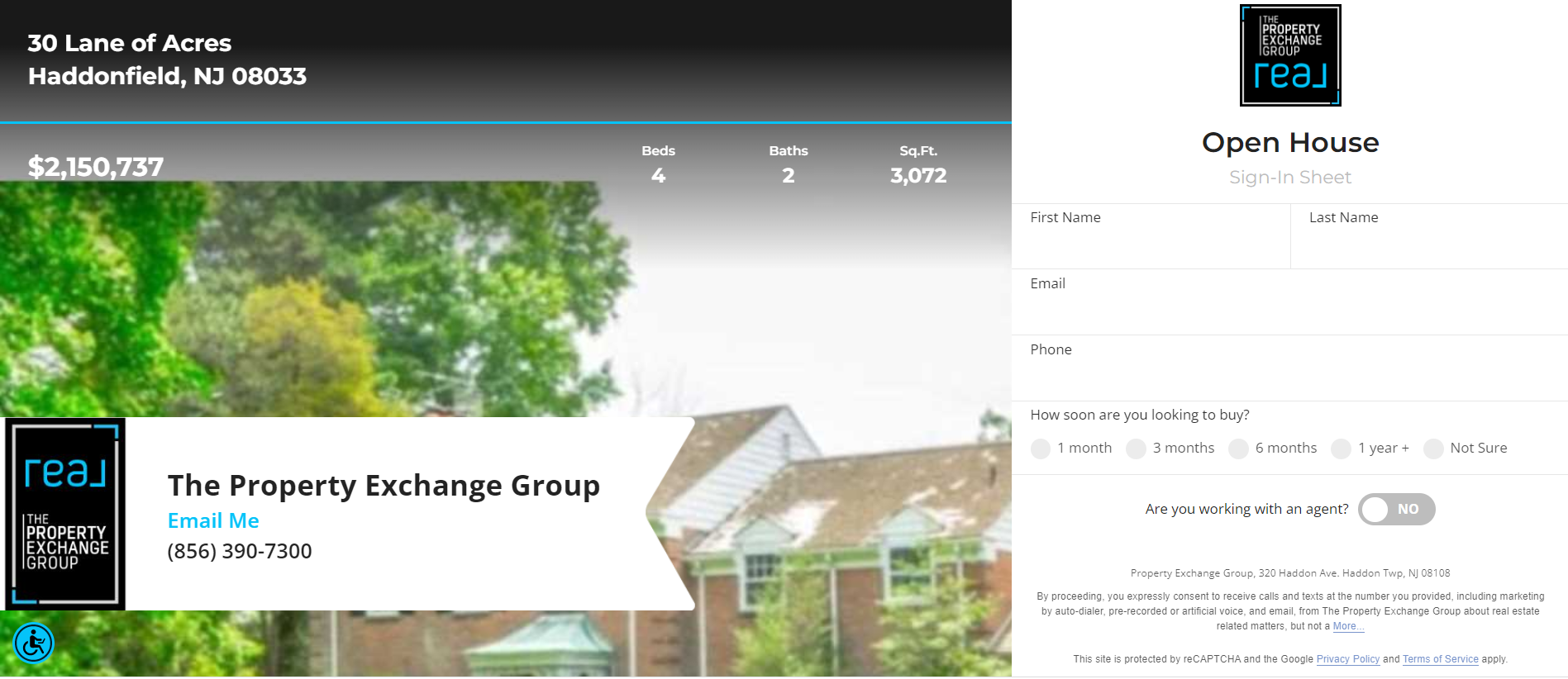 Creating open house landing pages as sign-up sheets on your website and CRM can be one of the best ways to generate leads. When a potential customer signs up, their information is directly added to the CRM as a new lead. You can then use our pre-existing follow-up plans or customize your own to increase the chances of selling more houses through your open houses.
---
Google PPC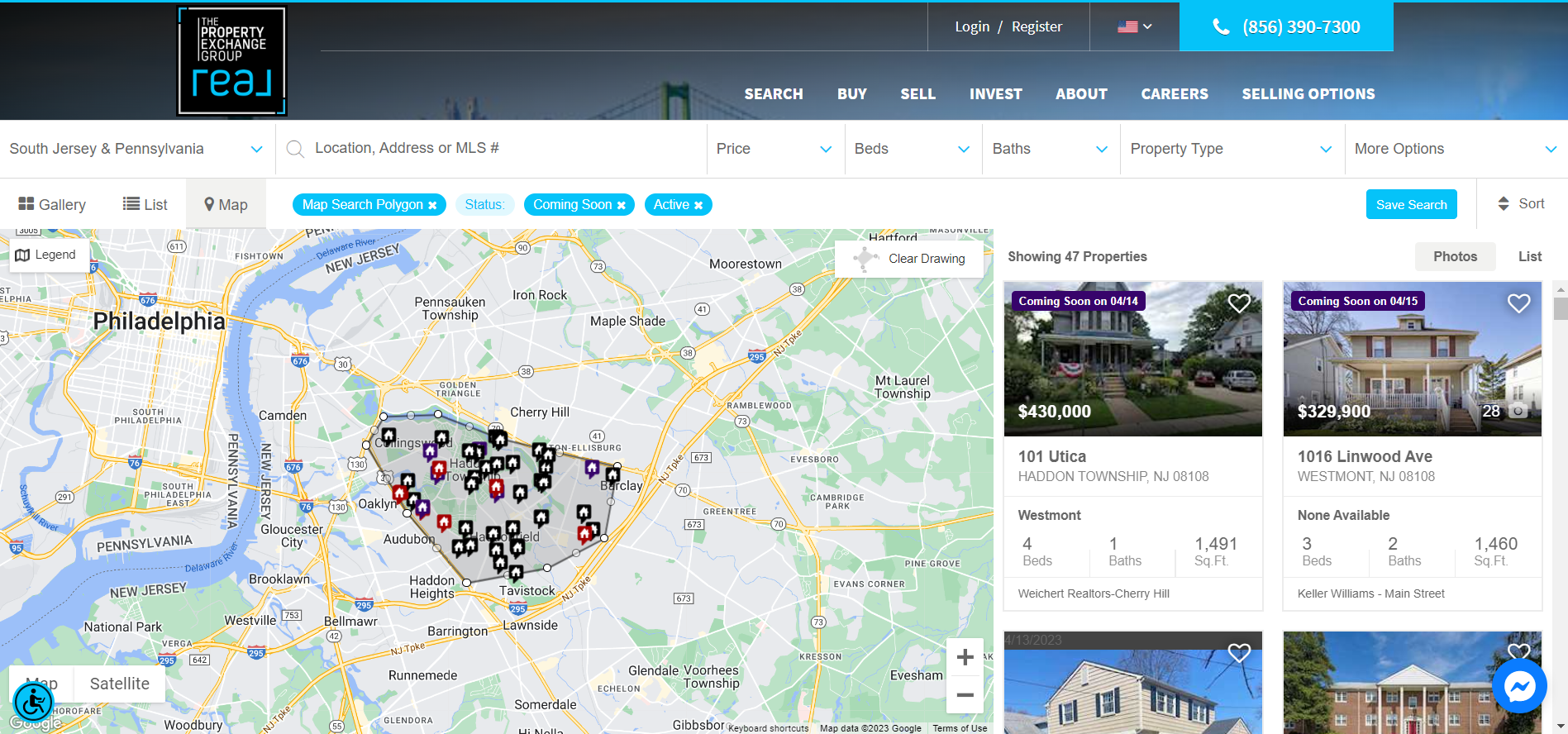 Generate Pay Per Click leads by creating landing pages and selecting your budget. You can then watch the leads flow in and follow up with your own custom plans or by using our plans.
---
Effective Online Technologies: Making it Work
As a team in the real estate industry, we understand the importance of leveraging technology to enhance your business. We have cutting-edge tools and solutions that have been proven to increase efficiency and productivity for our clients. Don't just take our word for it, let us show you how our technology can take your business to the next level. Contact us today and take the first step towards transforming your business.
---
More About Careers With The Property Exchange Group
Your privacy is our top priority - let's chat about your career aspirations